Apple for Education
As we are an Apple Solutions Expert, our portal is able to provide Education Pricing on devices to parents. Which provides significant savings.
We help with policy templates, information booklets, parent information nights and strategies for community engagement.
When exploring BYOD there is the planning, preparation, parent engagement, technical support, wireless networking and professional learning that are all part of your school's BYOD story.

What we are able to offer is the complete package and device management is a key component, as without it you may find that your program will become counterproductive. That is why we offer a partnership to success with your school.
What we offer is different in the BYOD story. Our portal can be customised to suit your school's requirements, it acts as a single destination. We can provide devices to parents at education pricing, something others are not able to do. This means great savings to parents on their child's IT expenditure. We offer a Device Enrolment Program allowing easy deployment and configuration of devices something that saves your institution time, money and headaches. Devices come ready out of the box to your school ID!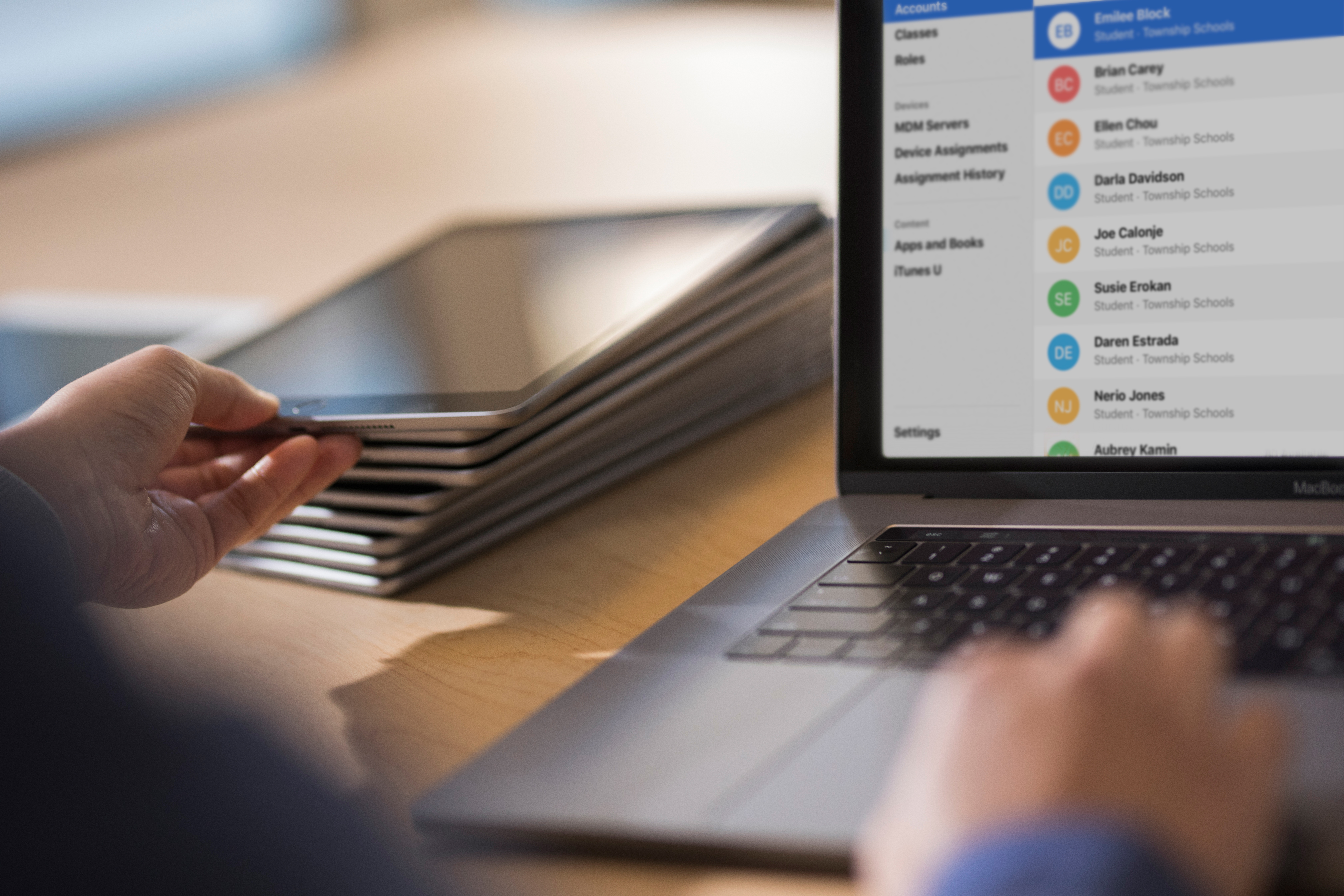 When implementing a BYOD program to your school there is so much that needs to be considered to ensure success in the school environment let us help you on this journey from the beginning or help you in your current BYOD program become better managed and supported.

The portal also acts as a single destination and hosts the specific student usage agreement.
We offer fully managed deployment services, device integration and training for teachers, students and parents.
Our staff have expertise in providing your school with the best and most suitable MDM. We have the knowledge, training and proven experience to ensure the success of your device management. This is a significant key to ensuring success of your institutions technology implementation and maintenance.
Apple Education Learning Series
Grangeburn Education on Facebook