APPLE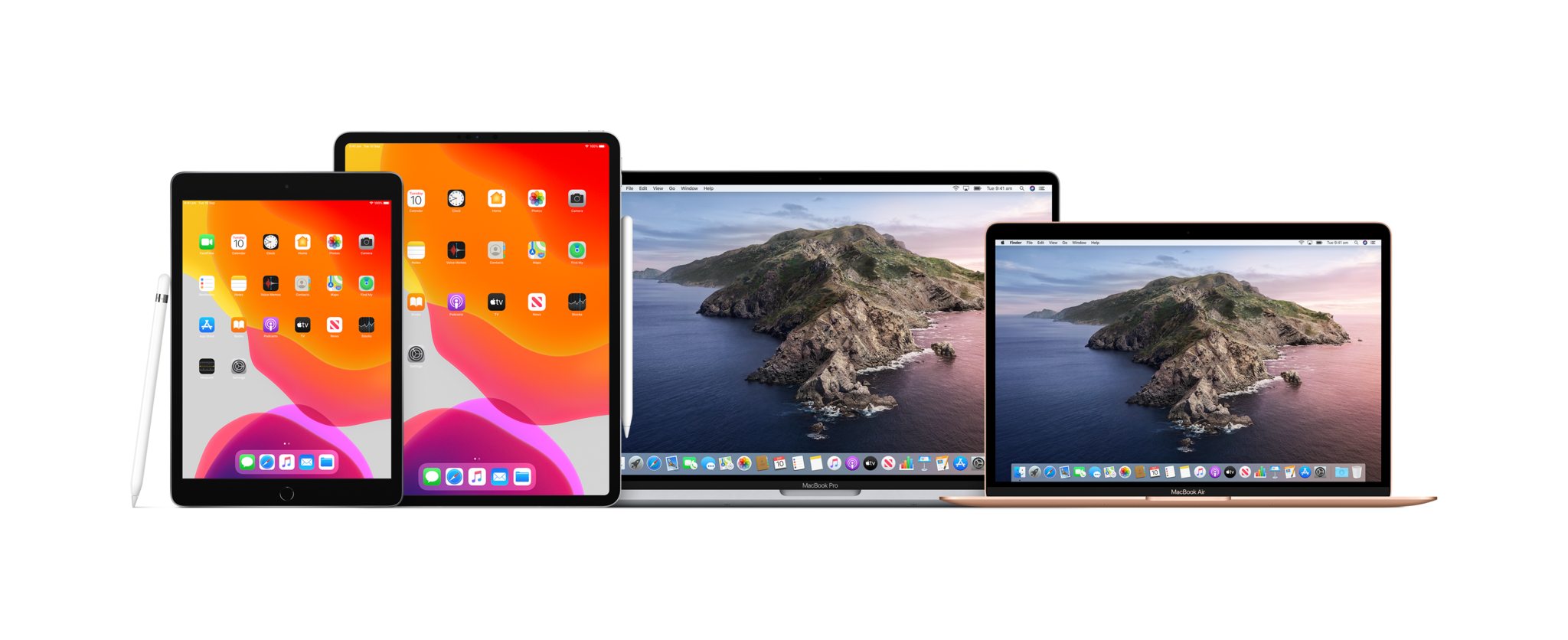 As an Apple Authorised Reseller and Apple warranty repair centre, Grangeburn Office & IT provides the latest Apple models, including the iMac, MacBook Pro, MacBook Air, iPad, iPhone and Apple Watch as well as a wide range of extras to improve your technological experience, such as Apple TVs, Apple Pencils, Magic Keyboards, protective cases, screen protectors, extended warranty, and other suitable accessories. For information on the Apple products we provide and how they can meet your requirements, as well as details such as cost and availability, contact us today.
Why use a Consultant?
Every member of the Apple Consultants Network has met the strict requirements for inclusion in the program. Consultants maintain comprehensive, up-to-date knowledge of Apple products and services, to ensure they continually provide the best possible solutions for their customers.
Our team provides independent advice, based on a personalised discovery process, to best support each individual educational community that we work with.
What are some of the parts of lifecycle management?

• Guided consultancy to explore varied program models and reduce budget constraints in advance.

• Assistance in identifying the hidden costs and benefits of institution owned vs BYOD based on personal and community needs assessments.

• Connection with educationally structured finance option so schools can actually pay less than the outright purchase cost over a term, and saving budgets for other requirements

• Access buyback programs to increase available funding at end of usable life and reduce

Apple Education Reseller
Grangeburn is a leading provider of quality products and services that enhance the education environment, we aim to support educators in every step of the learning journey.
We recognise that an integral relationship is the foundation to meaningful and rich learning experiences.
Our team is dedicated to empowering educators and the teams that support them. Personal Development Sessions (PD's) are paramount in taking the mystery out of technology and reinvigorating an engaging learning experience.
Grangeburn Education are pleased to announce that we're one of only a select few Authorised Apple Education providers that can offer your school a well-executed 'Bring Your Own Device' (BYOD) online purchase option for parents and their children.
Our knowledge, expertise and professionalism has been acknowledged by Apple, which has resulted in our site being authorised by Apple to allow parents to purchase Apple products at Education Pricing and offer exclusive finace options to schools.
Apple Authorised Service Provider. Mac. iPhone. iPad and Apple Accessories.
Grangeburn Office & IT, as an Apple Authorised Service Provider, has trained technicians in-house to ensure that your Apple computer gets the best care. Our highly-trained staff possess an unparalleled level of technical knowledge about Apple products, allowing them to provide total quality care for all current Apple products.
Frequently Asked Questions
What do I need to do before I bring my device in for a service?
Before bringing your device in for service, we require that Find My iPhone is turned off on all iOS devices. We also recommend performing a backup of any important data if possible.
How do I disable "find my iPhone"?
If you have another iOS device that is linked to the same Apple ID you can go into Settings -> *YOUR NAME* -> *Find the device that you wish to remove* -> Remove from account.
If you do not have another iOS device that is linked to the same Apple ID, you can go to icloud.com and sign into your Apple ID. Making sure that the device is turned off if possible click on Find My iPhone -> All Devices -> *Find the device that you wish to remove* -> Remove from account. DO NOT PRESS REMOVE AND ERASE.
How do I book an appointment through the Apple website?
Go to https://getsupport.apple.com, sign into your Apple ID and click on the type of service you require after that select the type of issue you are having and select "Bring in for Repair". If you do not see the option to "Bring in for Repair", you can call us on 55711114 and arrange an appointment.
What do I do if I am not sure what is wrong with my device?
Give us a call at 55711114 to arrange an appointment for us to have a look at your device. Depending on the length of the appointment we may charge $70.